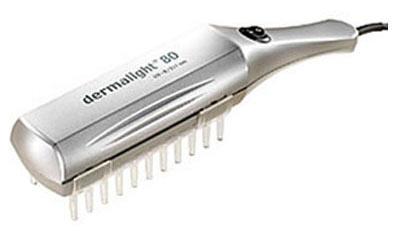 This article is a comparison between the most popular small scale lamps for the treatment of vitiligo. They both use the Phililips PL-S 9W/01/2P 1CT bulb  (311 nm Narrow Band) which means the therapeutic principle is the same.
Dermalight 80
The Dermalight package contains a handheld UV lamp, a comb attachment, UV-protective goggles and a LCD-timer.  Everything is enclosed in a protective plastic case, making it easy to move around without damaging the sensitive UV bulb.  From the lamp's size we can say it's recommended for small to moderately sized vitiligo patches.  Though on initial observation it might look like equipment for the treatment of the scalp, it can be used on all areas of the body, the comb attachment doing a handy job as a distance holder.
The lamp can be equipped with either UVA, broad UVB or nbUVB bulbs so be sure to get the appropriate 311 nm nbUVB version for the treatment of vitiligo.
Depending on the region you are residing, you can acquire the 115V 60Hz version for the US, or a 220-240 Volts, 50 Hz version for the rest of the world.
US laws state that a prescription is required for the acquisition of any UV treatment products.
Price ranges from 300 to 700$
https://www.favoriteplus.com/Dermalight-80-UVB-Phototherapy-Lamp-for-Psoriasis-Vitiligo-Eczema
Dermaray UV
This equipment is produced in Australia and features an LCD display,  proximity sensor, a real time clock and data logging capabilities. It can store profiles and treatment plans inside its 512 kB of memory.
The proximity sensor works by turning on the UV bulb only when the UV wand  is at the right distance from the area you are treating.  This reduces the posibility of looking straight into the UV beam and  damaging your eyes.
You can program the areas to treat and the wand will memorize them and automatically increase the exposure time over the course of your sessions.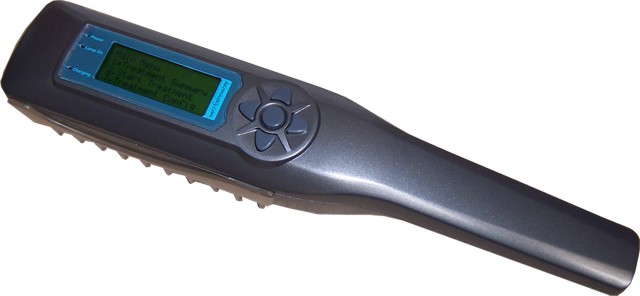 Another cool feature is the integrated programmable timer: when the desired treatment time is over, it will automatically turn off the light.
The wand can be connected to a computer via USB allowing you to program a treatment plan, download stored data or perform a firmware upgrade.
Just as the Demalight 80, Dermaray UV can be equipped with UVA, broad UVB or nbUVB bulbs. Make sure to choose the nbUVB version for the treatment of vitiligo.
The price is around 1000$